Your Trusted Pawn Shop For Newburgh, NY Residents
Get Instant Cash Loans Quickly. Contact Our Friendly Staff Today.
Newburgh, NY's Local Pawn Shop. Learn more about how Fort Knox Pawnbrokers has been helping Newburgh, NY residents for decades.
Fort Knox Pawnbrokers has built a great reputation with Newburgh, NY residents. We are a family-owned and operated Pawnbroker & Gold Buying business. You can trust us to make you a fast and fair offer.
We are Fully Licensed and Bonded in the State of New York. 
Need cash quickly? Head right down Broadway to Route 17K in Newburgh over to Route 300 and take it down to 207. Make a right and we'll be in a lot on your right shortly thereafter. If you're located in Newburgh, NY and need money fast visit our pawnshop and speak to our pawnbrokers. You'll have your money in no time. 
We have been providing pawnshop services to Newburgh, NY for many years and love serving the community. Whether you have power tools, jewelry, gold, sports memorabilia, lawn and garden equipment, or anything else of value our pawnbroker services will get you the loan or money you need quickly and with no hassle. 
Want to speak to your local Newburgh, NY Pawn Shop? Give us a call today at the phone number below. 
We Buy, Pawn & Sell Just About Anything Of Value to Newburgh, NY Residents Including…
Gold (Any Condition), Diamonds, Sports Memorabilia, Antique Jewelry, Amps, Fine Watches, Gold, Platinum Jewelry, Paintings, Fine Art, Broken Jewelry, Silver, Platinum, TV's, Cameras, Video Cameras, Video Game Consoles, Musical Instruments, Guitars, Coins Including Gold & Silver, Vintage Jewelry, Estate Jewelry, Laptops, Computers, Tablets, iPads, Cars, Trucks, Bicycles, Motorcycles, RV's, ATV's, Sporting Goods, Boats & MORE!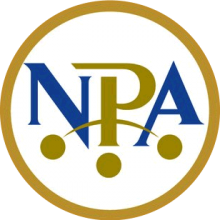 Fort Knox Pawnbrokers is New York's #1 place to buy, pawn and sell!
Buy, Pawn & Sell Gold, Silver, Coins, Watches, Diamonds, Computers, Tablets, ipads, Televisions, Tools, Cars, Motorcycles, Cameras, Sports Memorabilia & More!