Turn Your Items Into Instant CASH!…
Bring Your Items Into Our Orange County NY Pawn Shop Location TODAY!
Get An Instant Collateral Cash Loan… Pawn Your Items!
Get a quick cash loan by pawning your items with Fort Knox Pawnbrokers!
Our conveniently located New Windsor NY Pawn Shop accepts just about ANY type of item to pawn or sell. Some items we pawn and sell include televisions, game systems, computers, power tools, cameras, musical instruments, DJ equipment & more!
Cash Loans are based on the appraised loan value of your collateral. Loans offered range from $10 to $100,000.
All collateral loans are held for four months. If you are not ready to take your item(s) out after four months, you may pay the interest and other lawful charges due on the loan and receive another four months. Interest charges are calculated at the NY State regulated rate of 4% per month.
You may also choose to surrender your collateral as payment in full. Bring us your items along with valid state, government ID and we will be happy to help. Most loans only take about 5 to 10 min to get cash in your hand.
Gold (Any Condition), Diamonds, Sports Memorabilia, Antique Jewelry, Amps, Fine Watches, Gold, Platinum Jewelry, Paintings, Fine Art, Broken Jewelry, Silver, Platinum, TV's, Cameras, Video Cameras, Video Game Consoles, Musical Instruments, Guitars, Coins Including Gold & Silver, Vintage Jewelry, Estate Jewelry, Laptops, Computers, Tablets, iPads, Cars, Trucks, Bicycles, Motorcycles, RV's, ATV's, Sporting Goods, Boats & MORE!
WE PAY TOP $$$ For Just About Anything Of Value!
Need Quick Cash?… Sell Your Items!
Get instant cash when you bring your electronics, instruments, silver, gold, gift cards and other valuables to our Pawn Shop for our expert Pawnbrokers to evaluate.
Our staff is knowledgeable, friendly, courteous, and is committed to giving you the best deal for your unwanted items. Contact us today to learn more about our pawnshop and how you can sell your unwanted items for instant cash!
We also sell a large selection of items at VERY COMPETITIVE PRICES.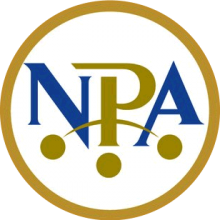 Fort Knox Pawnbrokers is New York's #1 place to buy, pawn and sell!
Buy, Pawn & Sell Gold, Silver, Coins, Watches, Diamonds, Computers, Tablets, ipads, Televisions, Tools, Cars, Motorcycles, Cameras, Sports Memorabilia & More!