Your Trusted Pawn Shop For Port Jervis, NY Residents
Need Fast Cash? Reach Out to Our Helpful Staff Today.
Your Local Port Jervis, NY Pawn Shop. Discover Fort Knox Pawnbrokers' long-standing commitment to serving the Port Jervis community and being their trusted Go-to pawn shop.
Fort Knox Pawnbrokers is well-respected among Port Jervis, NY residents. As a family-run business specializing in pawnbroking and gold buying, we're committed to offering quick and equitable deals.
We are Fully Licensed and Bonded in the State of New York. 
Port Jervis, often referred to as the 'River City,' boasts a picturesque setting at the confluence of the Neversink and Delaware rivers in the scenic western region of Orange County, New York, just north of the renowned Delaware Water Gap. Our commitment to serving the vibrant Port Jervis community runs deep. At Fort Knox Pawnbrokers, we take pride in being your go-to destination for all your pawn shop needs. Whether you have valuable jewelry, gold, electronics, or other items of worth, we're here to offer fair cash loans and exceptional prices on our wide range of merchandise.
Get in touch with your local Port Jervis pawnshop.
We Buy, Pawn & Sell Just About Anything Of Value to Port Jervis, NY Residents Including…
Gold (Any Condition), Diamonds, Sports Memorabilia, Antique Jewelry, Amps, Fine Watches, Gold, Platinum Jewelry, Paintings, Fine Art, Broken Jewelry, Silver, Platinum, TV's, Cameras, Video Cameras, Video Game Consoles, Musical Instruments, Guitars, Coins Including Gold & Silver, Vintage Jewelry, Estate Jewelry, Laptops, Computers, Tablets, iPads, Cars, Trucks, Bicycles, Motorcycles, RV's, ATV's, Sporting Goods, Boats & MORE!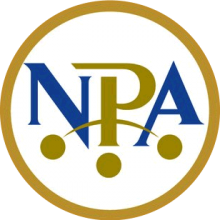 Fort Knox Pawnbrokers is New York's #1 place to buy, pawn and sell!
Buy, Pawn & Sell Gold, Silver, Coins, Watches, Diamonds, Computers, Tablets, ipads, Televisions, Tools, Cars, Motorcycles, Cameras, Sports Memorabilia & More!